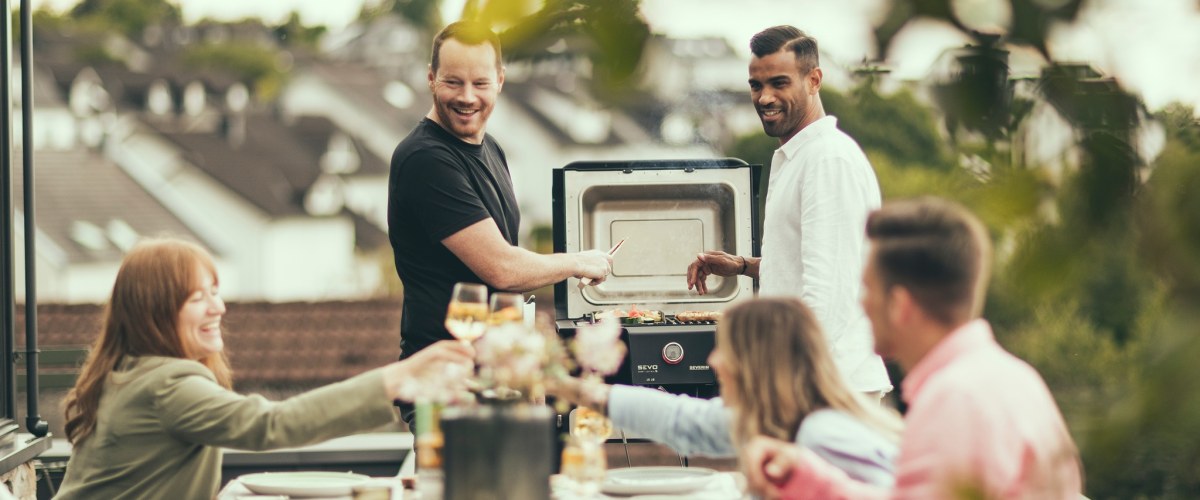 Garden & Living Outside – The Best Shopping Guide for Sunny Days, Stylish Picnics, and Cozy Summer Evenings on Your Terrace
We all love sunny days and warm summer evenings. We also draw energy from nature – from moments spent in the woods, at the beach, by the lake, or on a picnic in the park. Spending time outdoors makes us happy, motivated, and optimistic about the world around us, and it also contributes to our physical and mental well-being. That's why it's important to spend as much time outside as possible, and with the right choice of accessories, you can not only decorate your garden or go on a picnic but also make your terrace or balcony your second home. With our complete shopping guide and the best designs from Kulina, you'll enjoy your outdoor space even more! Ready to stay outside? Let's go!
In this shopping guide you will find some best tips and products for staying outside:
1/ Make your terrace or balcony a cosy place - lanterns, textiles, outdoor lights, flowerpots
2/ Turn your garden into a magical space - garden decorations and gardening
3/ Let's cook outside - grills, fire pits, pizza ovens, cooking over fire
4/ Setting the table for your garden party - plastic dinnerware, water carafes, salad bowls, ice cubes & more
5/ Let's go on a picnic - travel coolers, lunch boxes, travel mugs, water bottles
1/ Make your terrace or balcony a cosy place
To create a cosy and inviting atmosphere on your terrace or balcony, start by selecting comfortable outdoor furniture such as chairs, sofas, and a table. You may also want a garden umbrella or some kind of garden swing or hammock to help you relax even more.
Once you have chosen the furniture, add some stylish soft textiles such as decorative cushions and nice blankets to create a warm and comfortable feeling. Remember that although your terrace or balcony is a part of your home, it doesn't have to be arranged in the same style. Depending on the textiles and patterns that you choose, you can introduce a marine, boho, or rustic style to your outdoor space. Simply go for anything that will help you relax or that you associate with holidays.
Consider buying some mood lighting such as outdoor lanterns, tea light holders, or outdoor lamps (LED or solar) to create a relaxing ambiance during the evening. Hanging string lights can also add a touch of cosiness and create a magical atmosphere.
2/ Turn your garden into a magical space
To turn your garden into a magical space you need to incorporate garden decorations and a bit of magical light. Garden decorations such as elegant flowerpots, eye-catching watering cans, windmills, birdfeeders and birdhouses (yes, they can be a decoration as well!) can be enchanting elements in your garden. You can also consider adding some colourful clay pots and setting them between the flowerbeds.
Another very good way that will sprinkle some magic over your garden and transform it into a mystical and inviting space is to equip it with garden torches. You can place them along pathways or near sitting areas to create a cosy and magical atmosphere.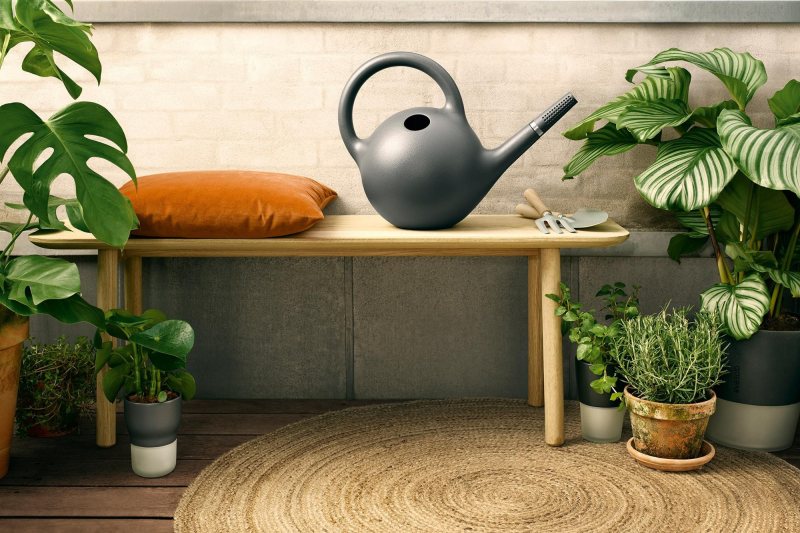 Kulina tip
If you feel passionate about growing your own herbs and veggies, make sure you have the right tools and soil! In fact, you can make the best soil for your flowers and vegetables on your own by placing a composting bin in your garden. At Kulina, you'll find stylish composting bins that you can easily store in the kitchen under the sink or under the table. When the season comes and your vegetable garden is ready to grow, you can use your compost to see the magic happen!
Aside from aesthetic benefits, gardening also provides numerous advantages for your well-being. It's a great way to reduce stress and anxiety and it is a peaceful and relaxing activity. Additionally, gardening can promote healthy diet as it allows you to grow your own fruit and vegetables, which can be harvested fresh and used in your meals. The sight of all the plants and flowers growing and blooming is also a real feast for the eye and can boost self-esteem! Seriously!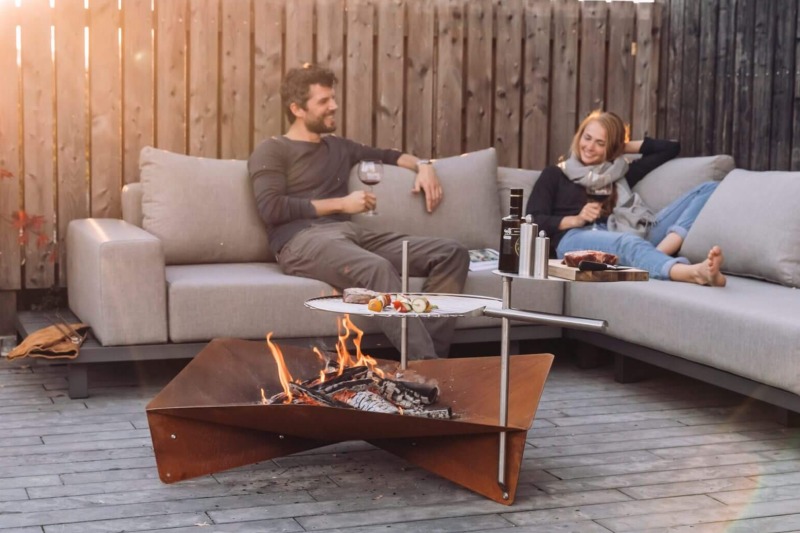 3/ Let's cook outside!
We all spend to much time in the kitchen, don't we? So whenever the weather allows you to do it, go outside and cook there for yourself and for your family. And by cooking outside we do not only mean a regular grill with sausages, meat and vegetables. With our selection of products you can really develop your cooking skills and prepare a totally new outdoor menu for your loved ones and your family. What do we have in the pot for you?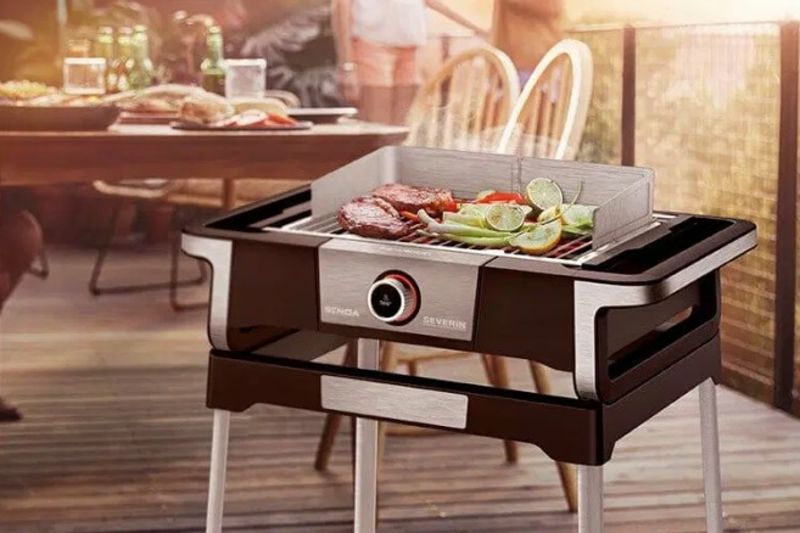 A classic, but always nice to have and if you don't know which grill to choose check our shopping guide on buying a perfect grill and choose the one that will meet all your needs. And if you don't have a garden you can also choose a contact grill or tabletop grill which will let you enjoy the grilled look and taste even in your own kitchen or on the balcony.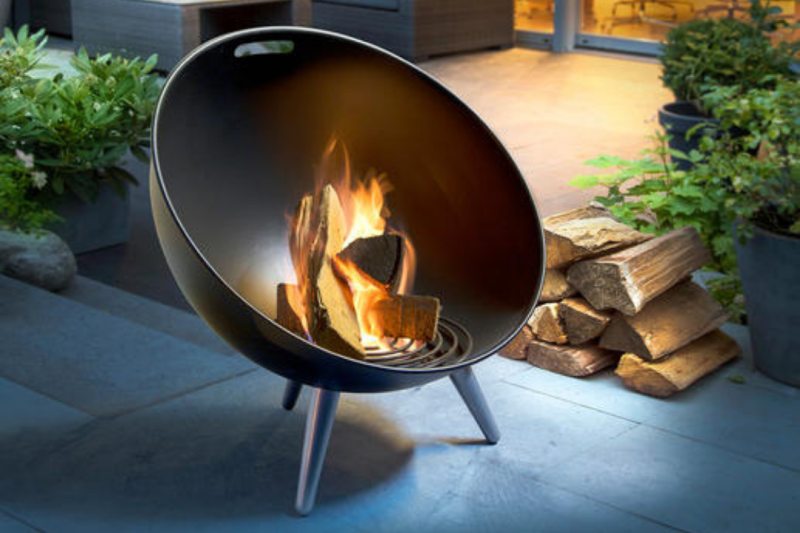 A stylish, modern firepit is a nice alternative to a standard grill. You can not only enjoy the view of the open fire and stay warm even during evenings but also use it as a heat source for cooking. Thanks to the accessories offered together with modern fire pits you can easily transform them into grills or mount a plancha on the top to cook vegetables, fish or seafood.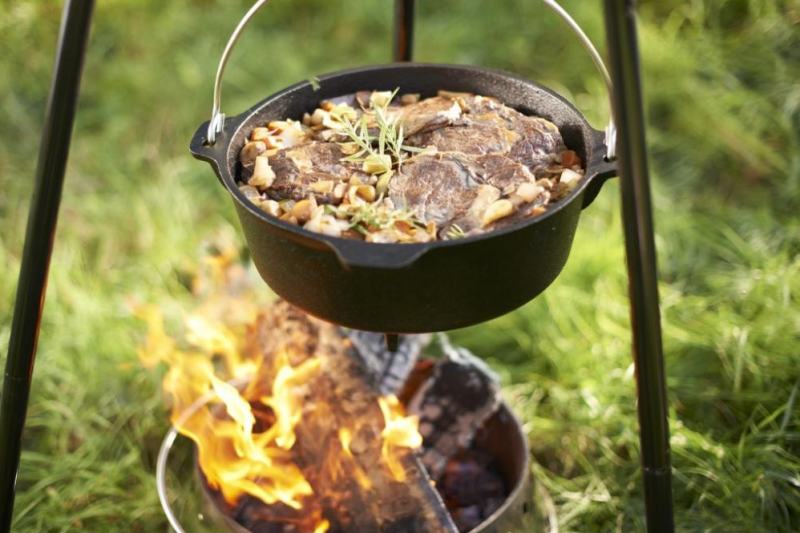 Cooking over fire is a great adventure itself but it can also accompany you during the holiday adventures you and your family experience in the summer. Whether you go on a picnic in the woods or camping you can use the special pots by Petromax brand and cook your meat, fish or veggies over the open fire. Try it, the feeling is great!
4/ Setting the table for your garden party
Do you know that food eaten outside tastes twice as good as normally? And do you know that you eat with your eyes first? For these two reasons we have selected some accessories that should be at hand when setting a table for a dinner outside.
Salad bowls - there is no party or BBQ without a salad so make sure you serve your greens in an elegant way. Salad bowls are usually pretty heavy (especially when full) so you don't have to worry about it being blown away by the wind.
Water carafes and pitchers - don't let your guests get thirsty! You can add some ice, herbs or fruits to enhance the taste of water. In Kulina you will also find carafes, generous jugs and water bottles ideal for hot summer days.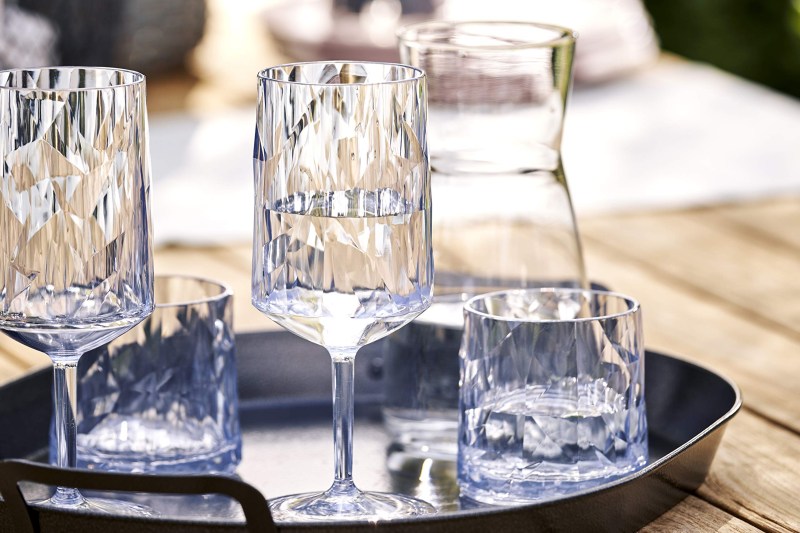 Plastic glassware and dinnerware
Using plastic glasses and plastic plates when eating outside during garden parties or BBQs can be a great idea for a number of reasons:
plastic tableware is lightweight and unbreakable - which makes it practical and convenient for outdoor use.
plastic dinnerware is usually cheaper - than traditional glass dinnerware, which means you won't have to worry about the cost of replacing any broken or damaged glasses or plates and when eating outside damages happen pretty often.
easy to clean - plastic glasses and plates can be reused multiple times, making them an environmentally friendly choice compared to disposable paper cups and plates.
Kulina tip
No matter what you serve and what kind of dinnerware you use, make sure you keep your drinks cool. In Kulina we offer a wide range of tools and accessories for ice preparation and ice serving, starting from ice moulds in different shapes to ice buckets and ice tongs that will stop you from running back and forth to the kitchen to get more ice for your guests. We also have some bottle coolers if you decide to serve some prosecco with strawberries… Just saying!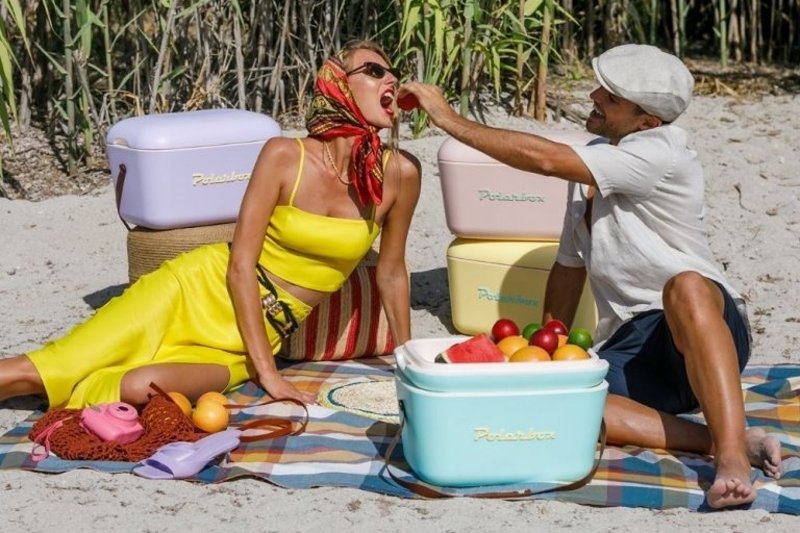 5/ Let's go on a picnic!
You don't have a garden? Don't worry, because it's even better! You can go wherever you want and spend some time with your friends swimming in the lake or the sea, walking in the woods, or playing football in the park. Still, to make these moments more precious, you'll need some nice picnic accessories. In Kulina, we offer you a range of stylish accessories that will make your picnic great and your Instagram photos even better. So, what should you pack?