Gifts for cooking lovers and foodies
Basic kitchen equipment
Pots, pans, knives, salt and pepper mills. For those with a passion for cooking and for those who want to take their art of cooking to a higher level, a quality pot or knife in the kitchen means the same as a little black dress or a trench coat in the wardrobe. They are basics. We have gathered them for you in our guide to 10 kitchen essentials.

For advanced
Surprise with a gadget or an appliance that will expand his or her culinary horizons. What about vacuum cooking at low temperatures using the sous vide method or fresh homemade yogurt? If you really want to spoil your fan of good food and cooking, reach for exceptional knives or copper cookware. Most foodies have these pieces on their secret wishlist and the dust definitely won't settle on them.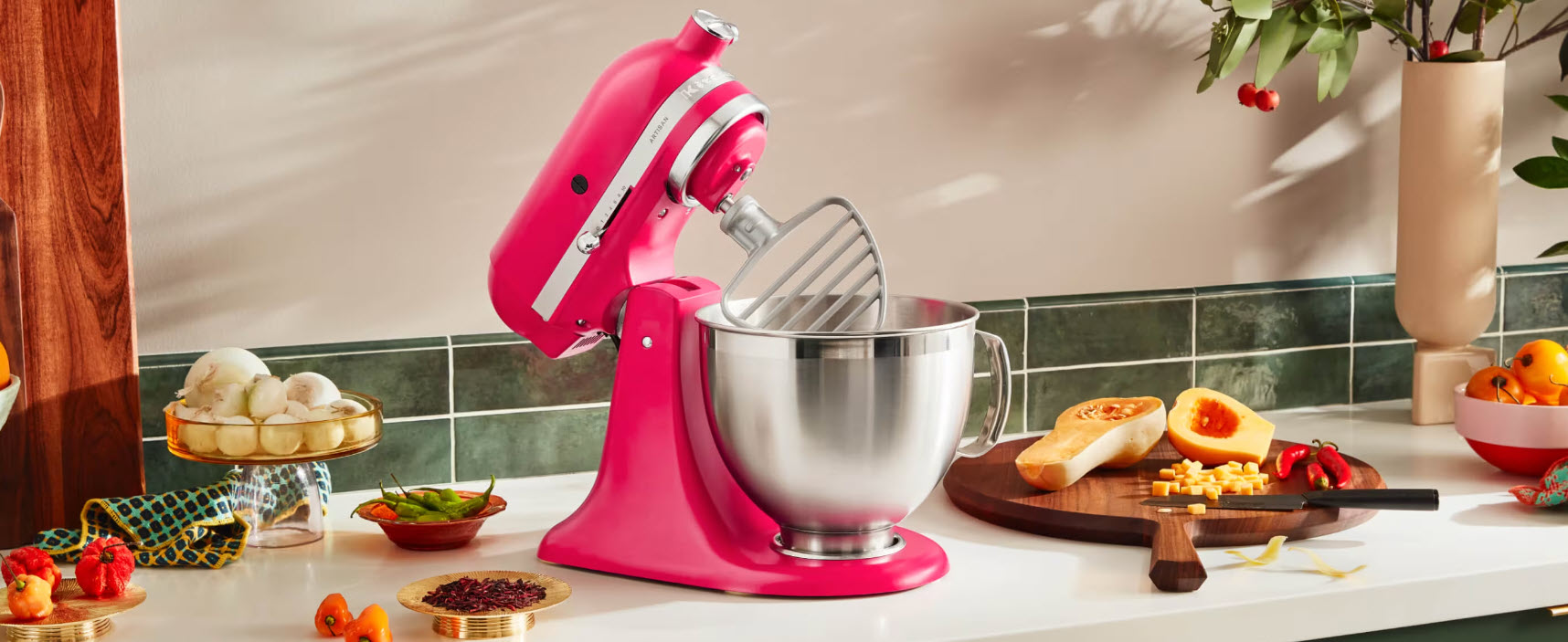 Best gifts for cooking lovers and foodies
Are kitchen tools a good gift idea?
A cooking accessory can be a wonderful gift idea for someone who is passionate about culinary endeavours. The right cooking tool, thoughtfully chosen to match their interests and needs, can enhance their kitchen experience and inspire their creativity. From high-quality knives and innovative gadgets to specialized utensils and appliances, a well-chosen cooking tool can become an indispensable asset in their culinary toolkit. However, it's crucial to consider the recipient's preferences and cooking style to ensure that the tool aligns with their expertise and culinary aspirations. When chosen with care and attention to their tastes, a cooking tool can show your thoughtfulness and appreciation for their passion, making it a thoughtful and practical gift choice.
If you are looking for a perfect gift for a cooking lover or a real foodie, you are in the perfect place as we in Kulina know all about high-quality kitchen tools and with our selection of cookware and kitchen utensils we can easily satisfy every cook, no matter if he or she is a home cook or a professional. We love to share our expertise with you so make sure you also check our shopping guides including the ultimate shopping guide on buying pots, pans, knives and kitchen essentials.
What are the best gifts for cooking lovers?
Gifts for cooking lovers should celebrate their passion for culinary creations and enhance their kitchen experience. Here are some fantastic ideas:
Quality Cookware: Premium pots, pans, and utensils are essential for any cooking enthusiast. Consider a high-quality chef's knife, cast iron skillet, or a versatile non-stick pan.

Cooking Classes: Enroll them in a cooking class or workshop to help them master new techniques or cuisines.

Cooking Gadgets: Innovative gadgets like spiralizers, immersion blenders, and kitchen scales can elevate their cooking game.

Cookbooks: A well-curated cookbook with new recipes and culinary inspiration can be a wonderful addition to their collection.

Herb Garden Kit: Help them grow their own fresh herbs with a herb garden kit or indoor planter.

Spice Set: A set of high-quality spices, exotic blends, or a spice subscription can enhance their flavor palette.

Cooking Subscription Box: Subscription services that deliver gourmet ingredients or meal kits can make cooking more exciting.

Personalized Apron: A custom apron with their name or a fun cooking-related design adds a personal touch to their kitchen attire.

Kitchen Art and Decor: Decorative kitchen art, posters, or wall decals can liven up their cooking space.

Cooking Workstation: Consider a sturdy cutting board, knife holder, or kitchen organizer to keep their workspace tidy.

Coffee Maker or Grinder: For those who enjoy a good cup of coffee, a quality coffee maker or grinder is a thoughtful choice.

Cooking Magazine Subscription: A subscription to a cooking or food magazine keeps them updated with the latest trends and recipes.

Specialty Ingredients: Spices and gourmet oils, vinegars, truffle products, or unique sauces can add excitement to their cooking experiments.

Cooking Thermometer: A digital meat thermometer ensures perfectly cooked dishes every time.

Cooking App Subscription: A subscription to a cooking app with a vast recipe collection and tutorials can be a digital culinary companion.

Personalized Cutting Board: An engraved cutting board with their name or a special message adds a personalized touch to their kitchen.

Wine or Beer Pairing Guide: If they enjoy pairing food with beverages, a guide on wine or beer pairings can be enlightening.

Kitchen Timer: A stylish and functional kitchen timer helps them manage cooking times effectively.

Cooking Shows or Movies: A collection of cooking-related TV shows, documentaries, or movies can entertain and inspire.

Food Photography Accessories: For those who enjoy documenting their culinary creations, consider props and backdrops for food photography.
Ultimately, the best gift for a cooking enthusiast is something that aligns with their culinary interests, caters to their kitchen needs, and ignites their passion for creating delicious meals.
How to choose a perfect gift? What aspects should you consider when buying a present?
Choosing the perfect gift involves thoughtful consideration of the recipient's interests, preferences, and the occasion. Here are key aspects to consider when buying a present:
Recipient's Interests: Tailor the gift to the recipient's hobbies, passions, and activities. A gift related to something they love shows that you've put effort into selecting something meaningful.

Occasion: Consider the reason for the gift—whether it's a birthday, anniversary, holiday, or a special milestone. The occasion can guide you toward appropriate gift options.

Relationship: Your relationship with the recipient matters. A gift for a close friend might be different from a gift for a coworker or a family member.

Age: The age of the recipient can influence the type of gift that would be suitable. Gifts for children, teenagers, and adults can differ significantly.

Personalized Touch: Personalized gifts with the recipient's name, initials, or a special date can add a unique and sentimental touch.

Practicality: Consider whether the gift will be useful in the recipient's daily life. Practical gifts that align with their needs can be thoughtful and appreciated.

Quality: Choose a gift of good quality that reflects your care and consideration. Well-made items tend to last longer and leave a positive impression.

Surprise Factor: If possible, add an element of surprise or novelty to the gift. Something unexpected can make the present even more memorable.

Sentimental Value: A gift that holds sentimental value, such as a cherished memory or inside joke, can create a deep emotional connection.

Cultural Sensitivity: Be mindful of the recipient's cultural background and beliefs to ensure your gift is appropriate and respectful.

Ethical Considerations: If the recipient has strong ethical beliefs, choose a gift that aligns with their values, such as sustainable or cruelty-free products.

Budget: Set a budget that you're comfortable with and choose a gift within that range. Thoughtfulness matters more than the price tag.

Avoid Stereotypes: Avoid relying on clichés or stereotypes when choosing a gift. Think about the individual rather than relying on generalizations.

Gift Cards: If you're uncertain about the recipient's preferences, a gift card to their favourite store or restaurant allows them to choose what they'd like.

Presentation: Consider how the gift will be presented. Thoughtful wrapping or packaging can enhance the overall experience.
Remember, the best gifts show that you've taken the time to understand and consider the recipient's personality and preferences. Ultimately, it's the thought and effort behind the gift that makes it truly meaningful.