Gifts for her

Gifts for women
A gift for your partner, a friend or a mother, for a cosy home and the joy of cooking. Check out Kulina.com's tips for beautiful and practical gifts that bring joy.
Time for me
Give her some time for herself. Time for relaxation - in bath, with a glass of wine and scented candle. Time for beauty - with regular manicure rand body care rituals.
A fragrant garden in the kitchen
Fresh herbs in any season. For cooking, but also relaxation. Tea made with fresh mint or melissa will be great to calm down and relax after a demanding day full of duties. And the self-watering herb garden set from WMF takes care of the herbs almost by itself.

An original gadget that will remind her of you
Put a smile on her face with an item she'll use almost every day. An original key chain or purse hook will accompany her everywhere and together with them a memory of you.

For a drinking ritual, health and relaxation
Christmas is a perfect occasion for a special gift. Is she a tea lover? Delight her with a luxurious box from the French manufacturer of exclusive organic tea blends - Kusmi Tea. The set includes an iconic Christmas tea and a vacuum bottle. Tsarevna black tea enchants with its aroma of orange, vanilla and cardamom. The Glogg fruit tea with notes of hibiscus, blackcurrant and cinnamon reminds of mulled wine. Is she a follower of a healthy lifestyle? Then she will be delighted by one of the functional and original vacuum mugs or water bottles.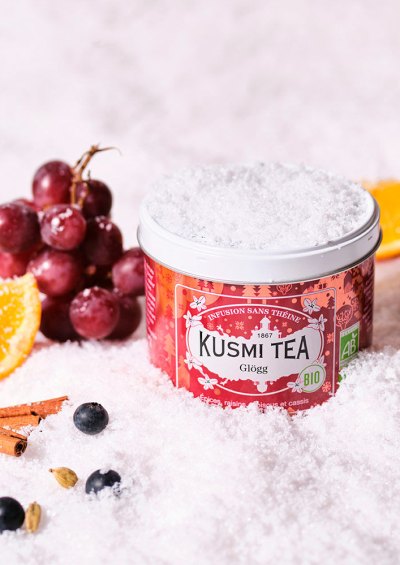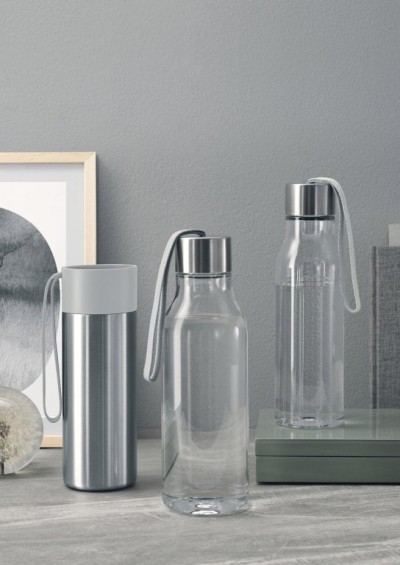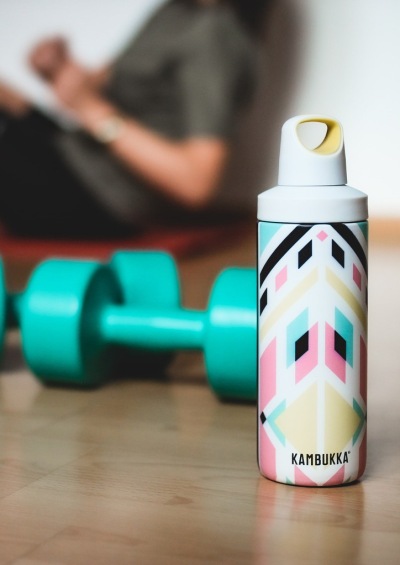 Best gifts for her
What type of gift should I get for her?
Finding the ideal present for the important women in our lives can be an exciting but also a difficult task. The right present can express our gratitude, affection, and understanding, whether it's for a birthday, anniversary, or just a casual display of love.
In Kulina you will find something for every event and season, so if you're having trouble finding the perfect birthday present for a woman in your life, simply keep in mind that helpful and meaningful presents work best. So, as you embark on the delightful journey of selecting a gift, let your heart guide you towards presents that hold significance and offer practical assistance.
The amazing ladies in your life, whether they are your mother, sister, girlfriend, wife, or close friend, deserve a present that expresses how treasured they are to you.
Despite the fact that every woman is different, there are some widely accepted presents that many of the ladies in your life would appreciate receiving because they are fashionable, practical, or meaningful such as tea or coffee accessories, vases, games, water bottles, jewellery organisers, etc.
Finding out what she wants when looking for a gift for her is tricky. You must be a detective to accomplish this. Begin to hear what she has to say. What topics is she usually discussing? The ideal gift that matches her hobbies and will be both nostalgic and useful in her life can then be found.
How to choose a perfect gift? What aspects should you consider when buying a present?
Choosing the perfect gift involves thoughtful consideration of the recipient's interests, preferences, and the occasion. Here are key aspects to consider when buying a present:
Recipient's Interests: Tailor the gift to the recipient's hobbies, passions, and activities. A gift related to something they love shows that you've put effort into selecting something meaningful.

Occasion: Consider the reason for the gift—whether it's a birthday, anniversary, holiday, or a special milestone. The occasion can guide you toward appropriate gift options.

Relationship: Your relationship with the recipient matters. A gift for a close friend might be different from a gift for a coworker or a family member.

Age: The age of the recipient can influence the type of gift that would be suitable. Gifts for children, teenagers, and adults can differ significantly.

Personalized Touch: Personalized gifts with the recipient's name, initials, or a special date can add a unique and sentimental touch.

Practicality: Consider whether the gift will be useful in the recipient's daily life. Practical gifts that align with their needs can be thoughtful and appreciated.

Quality: Choose a gift of good quality that reflects your care and consideration. Well-made items tend to last longer and leave a positive impression.

Surprise Factor: If possible, add an element of surprise or novelty to the gift. Something unexpected can make the present even more memorable.

Sentimental Value: A gift that holds sentimental value, such as a cherished memory or inside joke, can create a deep emotional connection.

Cultural Sensitivity: Be mindful of the recipient's cultural background and beliefs to ensure your gift is appropriate and respectful.

Ethical Considerations: If the recipient has strong ethical beliefs, choose a gift that aligns with their values, such as sustainable or cruelty-free products.

Budget: Set a budget that you're comfortable with and choose a gift within that range. Thoughtfulness matters more than the price tag.

Avoid Stereotypes: Avoid relying on clichés or stereotypes when choosing a gift. Think about the individual rather than relying on generalizations.

Gift Cards: If you're uncertain about the recipient's preferences, a gift card to their favourite store or restaurant allows them to choose what they'd like.

Presentation: Consider how the gift will be presented. Thoughtful wrapping or packaging can enhance the overall experience.
Remember, the best gifts show that you've taken the time to understand and consider the recipient's personality and preferences. Ultimately, it's the thought and effort behind the gift that makes it truly meaningful.
What are some ideas for your wife or girlfriend?
If you are getting your wife, a girlfriend or a sister a gift, we have a wide collection of fantastic items on offer. You can shop from a variety of scented candles that will fill any area with an inviting scent, stylish figurines, wine glasses, or some delicious, high-quality teas.
No matter the occasion, taking the time to choose a thoughtful and meaningful gift will undoubtedly bring joy to the remarkable women in your life.