Pill boxes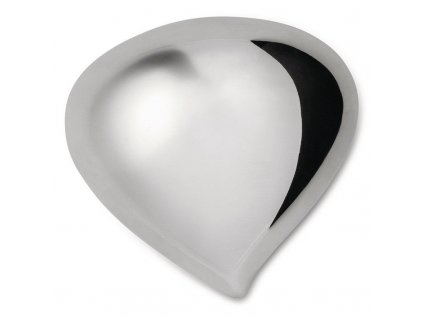 ALCHB01
Pillboxes – a convenient and affordable way to stay on track with your medication
What is a pill box?
It's simple to forget to take your meds on time in the hectic lives that we all live. However, maintaining a daily dosage has never been simpler or more fashionable thanks to the perfect pill boxes. A pill box is a compact, transportable container used to arrange and store medications.
On Kulina, we offer beautifully crafted pill boxes from such renowned brands as Alessi, which are designed to simplify your medication routine and give a touch of elegance to your daily life.
What else can a pill box be used for?
You can easily use your pill box for several other purposes if you stopped using it to store your medicines for any reason. A pill box can serve as a jewellery organiser in addition to its primary use, keeping earrings, necklaces, and bracelets safe when they come off or detach. A pill box can also be used to store tiny craft tools like beads, buttons, thread, and other necessities like jewellery.
What are the benefits of using a pill box?
People who must regularly take prescriptions or supplements might benefit from using a pill box, often known as a medication organiser or pill organiser. Among these advantages are:
Increased drug adherence: Research has shown that using pill boxes increases the likelihood that a person would take their prescription as directed, improving health outcomes, and lowering costs.
Pillboxes also make it simpler to track which prescriptions have been taken and when reducing the chance of medication mistakes.
Convenience: Since pill boxes are compact and transportable, you can take them wherever you go. This makes it easy to continue taking your prescription even whether you are away from home or on the go.
Lastly, using pill boxes can also help you take your medications more consistently which will save you a lot of money on healthcare expenses in the long run.
If you are looking for more products that will help you stay in a healthy shape, you can check our selection of lunchboxes, water bottles, or smoothie makers.