You don't have a grill or consider buying a new one? Not sure which one to choose as there are so many different types on the market? We will help you find it. Whether you plan to barbecue in the garden, on the balcony, on the terrace or at home, you will find everything you need to make your barbecue a success. Thanks to us, you will be able to grill better...
Which grill to choose?
Choosing the right grill means, first of all, thinking about what fuel I want or can use, how big the grill should be, at what price do I need it and, if necessary, what style of grilling I prefer.
Ask yourself the following questions
Why exactly do I want a grill? Do you buy it for occasional grilling with your family, or you want to become a professional? Do you want to grill at home or in the garden? You should think carefully about what the grill is intended for.
How often will I use it? Do you want to grill regularly or just from time to time? When buying your grill it is very important to take into account the food load that will be on it. It is certainly not worth buying a grill for 1,800 Euro if you know that you will use it once a year.
What is the maximum amount I want to pay? Set a price limit you want to invest in your grill and choose specific features and equipment you are willing to pay for more.
How many people will I usually grill for? The grilling surface is also important. If you like organizing garden parties for many guests, you will certainly not buy the same barbecue as, for example, a married couple who cooks a meal only for themselves.
Will the grill be permanently in one place, or do I want to travel with it? Do you grill only on the balcony or terrace, or is the grill your favourite companion on trips and getaways? If it is to be mobile, first of all, you should think about the possibility of unfolding and folding it, its weight but at the same time, also its durability.
Then think about the following issues
Do you prefer a certain type of fuel? Different fuels cost differently, work differently, etc. Do you feel confident when handling gas? Do you like the romantic feel of charcoal or prefer cleaner cooking without floating ash? If you are considering an electric grill - do you have a power outlet close enough?
What is my experience in grilling? If you are grilling only on holidays, it is not worth investing in high-end models. Consider your options and buy a grill that you can handle and will use.
How will I store my grill out of season? If you intend to leave it outside for the winter, it has to be a different type than the one that needs to be kept warm and dry.
Do I have any special wishes concerning its look? If the grill is supposed to be part of the house or garden, its style has to match it.
Basic types of grills
Grills are classified primarily according to the heat source (i.e. the type of "fuel"). The widest choice is when you choose a garden grill when you have enough space. You can choose from classic charcoal grills, gas grills and - if you have a garden electrical connection - electric grills. On the other hand, smaller grills are ideal for a balcony or a terrace, where classic charcoal grills are not recommended. The electric grill is convenient and can be used as a garden or kitchen grill.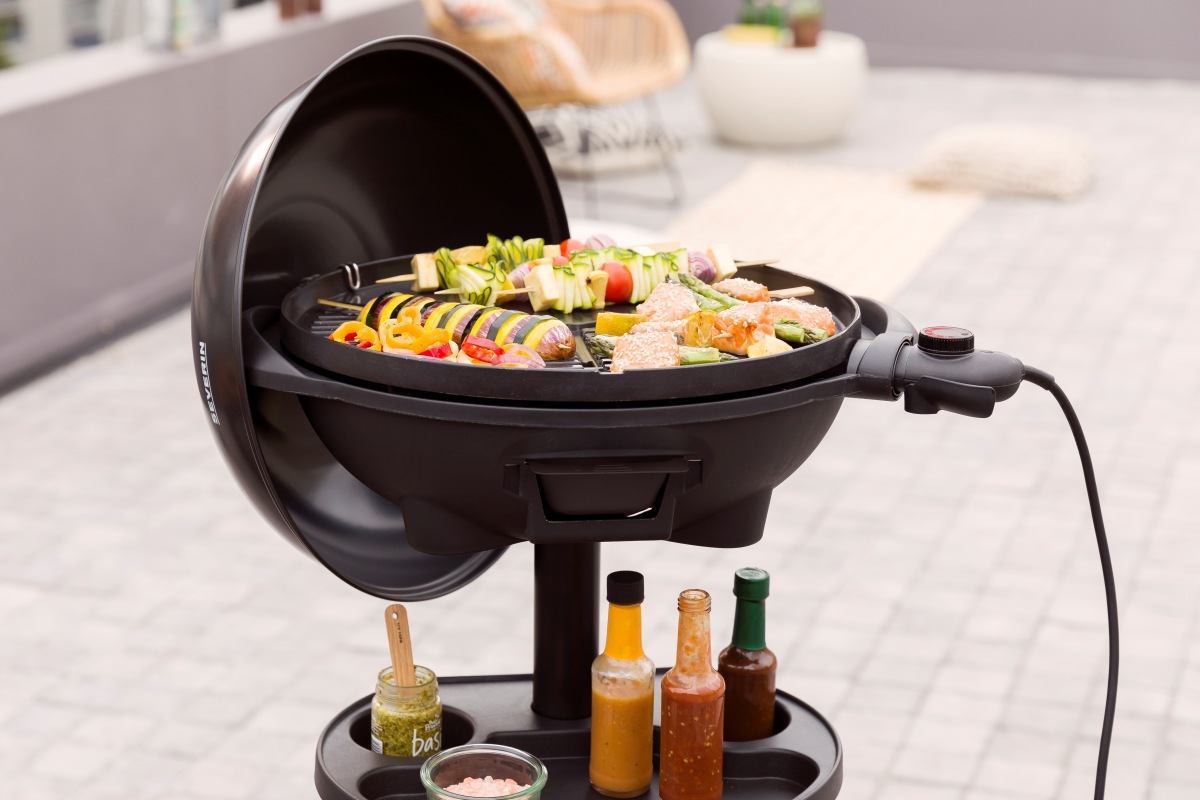 Electric grills
All you need is a power outlet. The service is quick and safe and the cleaning is easy. Choose from small compact grills that are easy to use indoors and larger models for larger groups. No ash or smoke is produced when cooking, so grilling can be healthier. Electric grills also have the lowest environmental impact. The downside, however, is the overall enjoyment of grilling and the lack of the typical flavour of grilled meat.
Advantages and disadvantages
Charcoal grills
A classic of grilling that many foodies cannot get enough of. It heats up more slowly than an electric or gas grill, and food preparation and maintenance are the most demanding. However, for many people, the flavour is worth the extra effort. You can also choose smaller models that are easy to put on a table, even on the smallest balcony, or packed in the car for a picnic.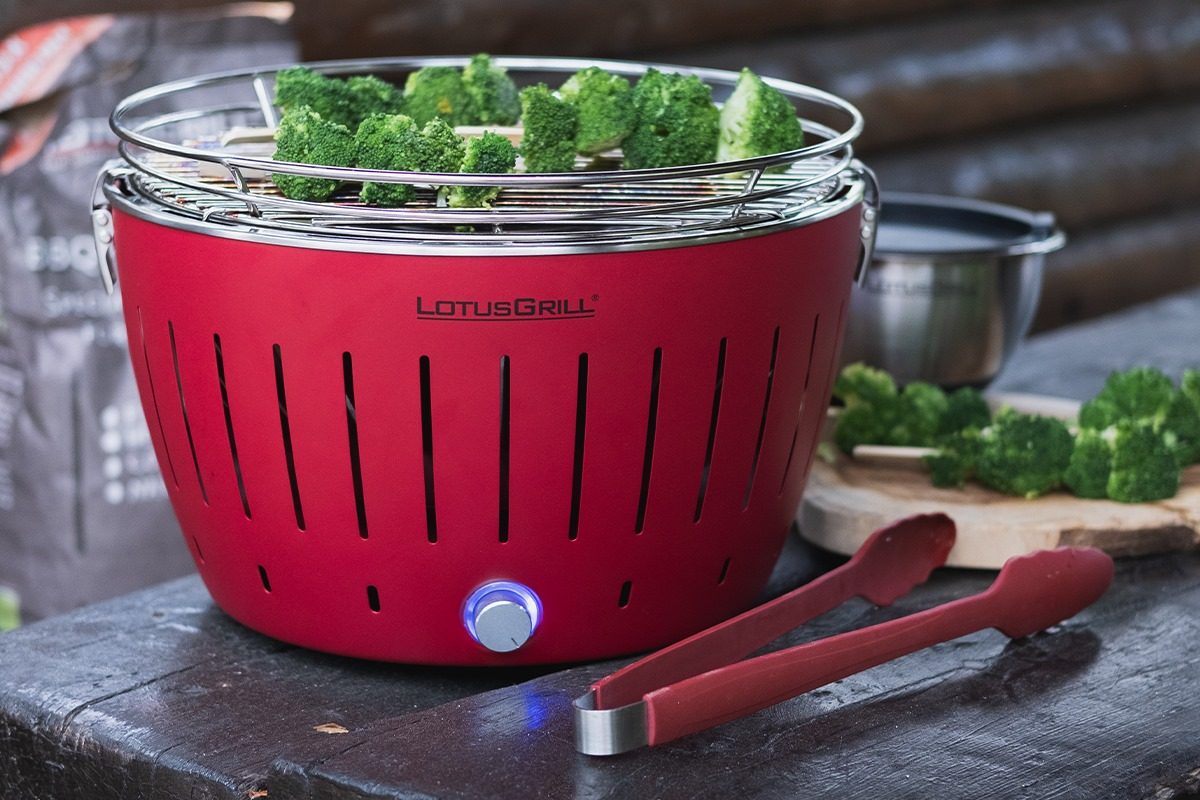 Advantages and disadvantages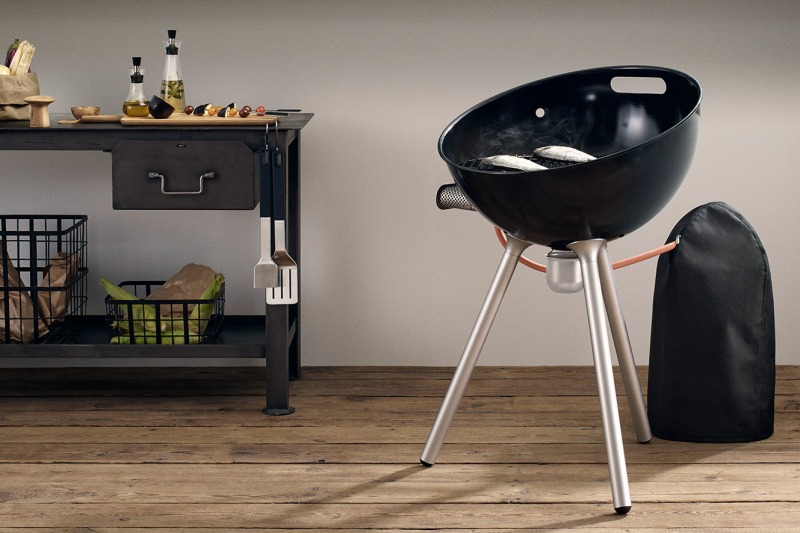 Gas grills
Very convenient preparation with quick and easy heating and high efficiency. They run on propane-butane gas, which can be purchased at almost any gas station. Easy to maintain and clean. No smoke or ash is produced when grilling, and gas grills are often equipped with a fat separator to prevent fat from escaping.
Advantages and disadvantages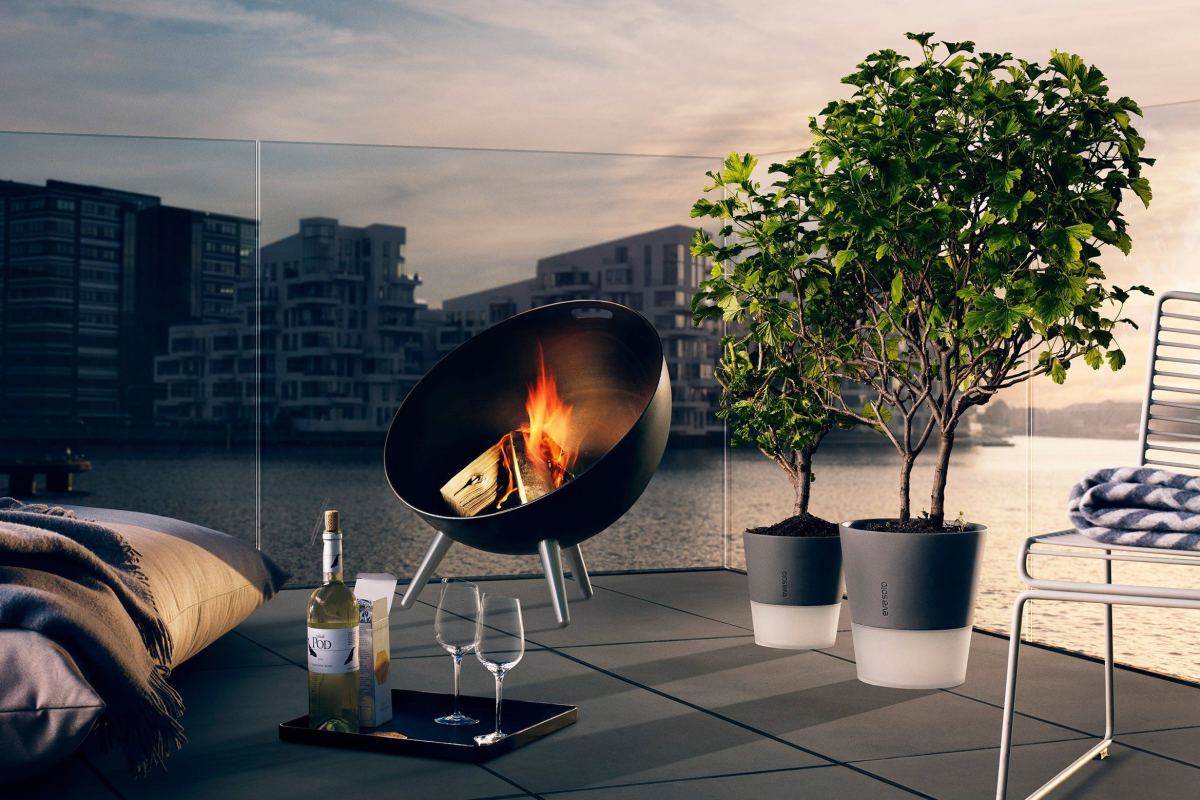 Fire pit
Are you looking for an effective terrace or garden decoration that will become the heart of summer evenings in the garden? The fire pit can be such a place. A beautiful spot where a fire burns safely and which can also be used in cooking meat. Remundi fire pits are grills that offer the possibility of sitting around a "table" with a fire burning in the center. On the other hand, Eva Solo or Höfats fire pits are design elements with open fire, which, depending on the type, can be used with a grilling plancha or a grilling grid.
Grilling accessories
Grilling is great fun but also learning. It is not enough to put the meat on the grill and wait to see what happens. High-quality results take time and require attention and the right equipment. What are the must-have items to stock up on when grilling?