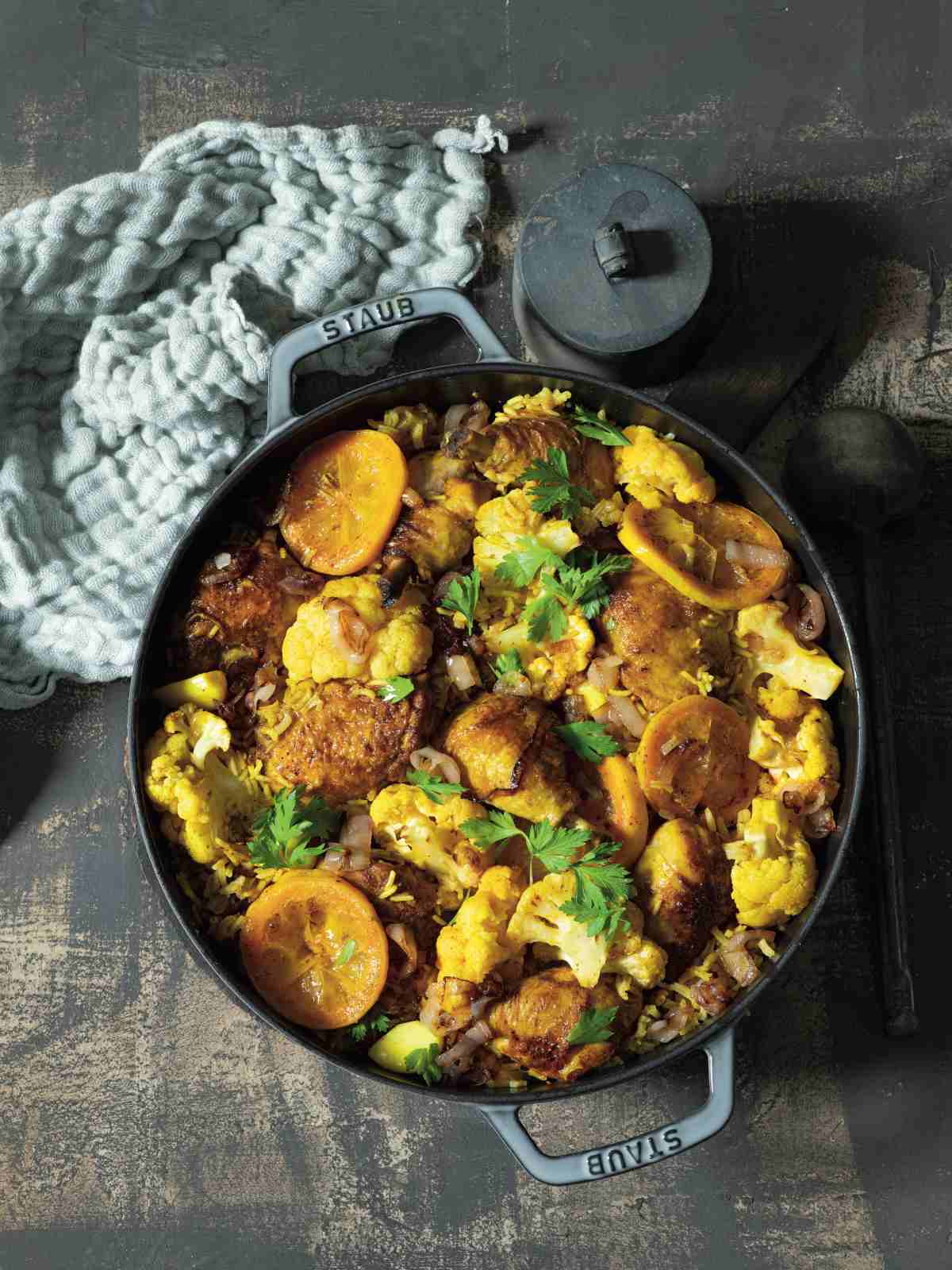 Indian-style stewed chicken is mildly spiced, so even children will like it. Warms the body and soul. Try out the recipe from the culinary magazine Apetit created for Kulina.
Spiced chicken with rice and cauliflower
preparation 30 minutes + marinating
■ stewing 40 minutes ■ for 6 people

Ingredients:
salt and freshly ground pepper
1 tablespoon ground turmeric
1 tablespoon ground sweet pepper
1 tablespoon of cumin
10 chicken pieces (upper thighs and drumsticks)
5 cloves of garlic, peeled
1 lemon, cut into slices
3 tablespoons of olive oil
1 tablespoon of butter
2 cups of basmati rice
4 cups of chicken stock
1 tablespoon garam masala spice
1/2 cauliflower, cut into florets
1 onion, cut into slices
a handful of parsley or coriander leaves
Preparation:
■ Mix salt, pepper, turmeric, paprika and cumin in a bowl. Place chicken, garlic, and lemon slices in a large bowl and sprinkle with spices. Mix and leave to marinate for 2 hours.
■ Heat 2 tablespoons of olive oil in a large pot, sear the meat until golden brown on all sides, then remove and set aside. Add a tablespoon of butter and fry the lemon wedges, remove and set aside.
■ Add rice, mix and cover with the broth. Sprinkle with garam masala, and bring to a boil. Stack the chicken and lemon wedges on top of the rice. Turn down the heat, cover and simmer until the chicken is tender and the rice is done, adding the cauliflower florets before the end of the simmer. (You can also stew in an oven heated to 160 °C.)
■ Meanwhile, heat the remaining tablespoon of oil in another pan, add the onion and caramelize it over low heat. Sprinkle the onion over the food, cover and let it rest for a few minutes. Serve sprinkled with parsley leaves.
The author of the recipe: Apetit magazine - written with taste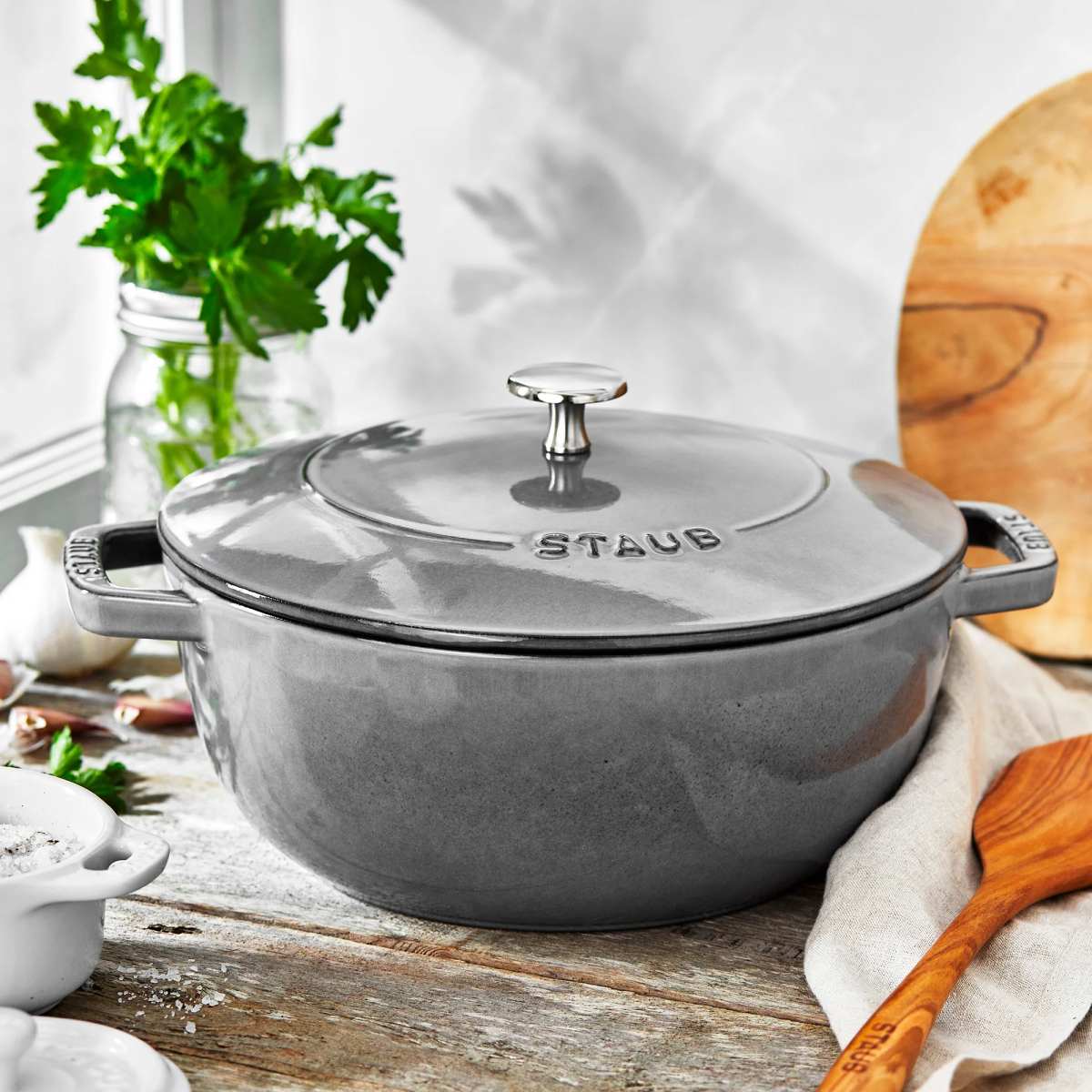 Cast iron conducts heat perfectly and evenly, is non-stick and highly durable. This makes it an ideal material for pots and pans dedicated to slow baking and stewing. French brand Staub combines these features with beautiful enamel surfaces to create pots favoured by Michelin chefs.