New Year Sale ends in
Valid on: all products labelled "New Year Sale".
And it works for over 5 000 products. SERIOUSLY!
Valid till: 8.1.2023. The best pieces disappear fast!
New Year resolutions?
With us they will look good and work not only on paper!
I will save
Saving is good. But it doesn't mean you have to give up on joy. Very often all you need to do is to think in a slightly different way. You will save money, and the environment and still be able to enjoy yourself.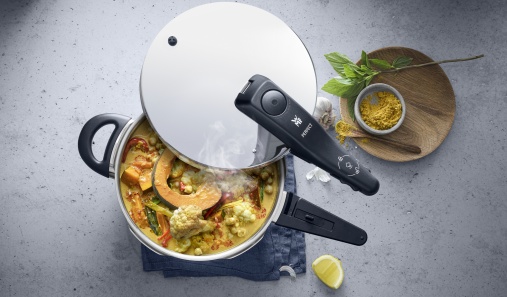 I will save on food and energy
Do you know that up to 30% of food is being wasted? And most often it's fruits and vegetables, which are getting more and more expensive. It is, therefore, best to plan to buy only what you need. You can also save money and time by buying in bulk or cooking larger amounts of food at the same time. What is left, can be vacuum sealed and stored in the fridge or freezer. A rice cooker will help you cook rice and grains, and you will also save energy with a multifunctional cooker or a pressure cooker.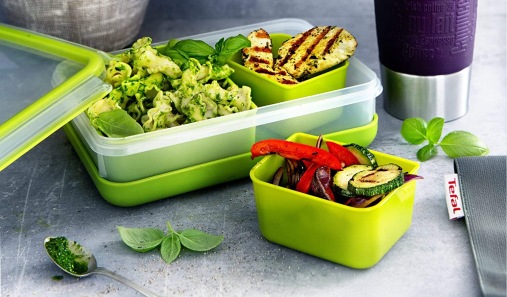 I will save on lunches
Cooking at home will save you a lot of money compared to eating in a cafeteria or restaurant. And you will also (most probably) eat healthier. Bringing your lunch in a stylish lunchbox is trending so you don't have to hide with your lunch anymore. You can choose from practical and trendy lunch boxes for adults and children. And balanced snacks are the basis for a child's healthy development.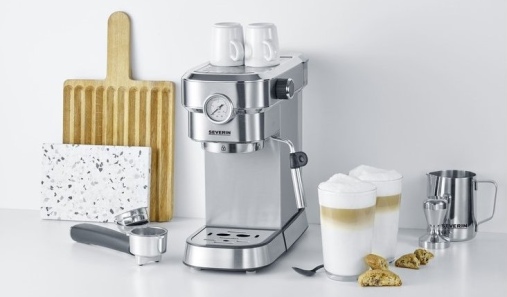 I'll save on coffee and smoothies
Morning coffee from a paper cup can seriously blow your monthly budget. Just like a vitamin smoothie. Have you ever tried to sum up how much you spend on them? It will be much better if you invest your money in your own coffee machine and in a couple of months you will be able to enjoy "a barista-style" coffee at home. And when you walk to work, grab a stylish thermal cup instead of a paper cup. You can prepare your smoothie by means of a blender in no time and at a fraction of the cost.
I will spend quality time with my family
The most valuable thing is to be together. And recent years have proved it even stronger. How to spend time together at home having fun without screens and electronics?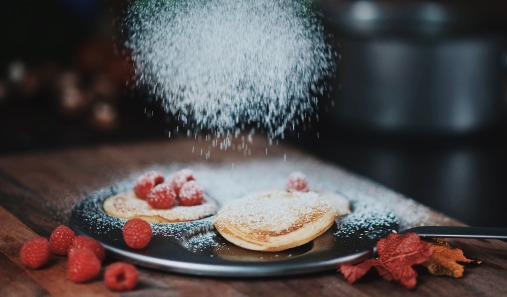 Breakfast for your little rascals, a romantic evening for the two of you
If we were to guarantee you success with anything that you get from Kulina, it would be a frying pan. Pancake pans do not just make pancakes, they give nominations for a Dad / Mom of the week! A pan for steaks or an Asian wok has saved more than one relationship. So all you need to do is to make some effort and invest some time. And cooking? With a good pan, it's a piece of cake :-)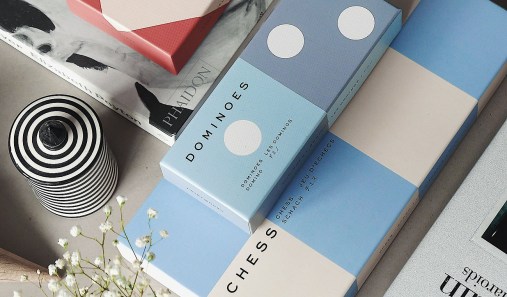 Those who play, don't get angry
Table games are not losing their popularity. Thanks to 'The Queens Gambit' series on Netflix everyone is playing chess. A beautiful puzzle? You can't get bored with it. Want to check your knowledge of movies or celebrity couples? With games and puzzles, all the family will have fun during the evening - together!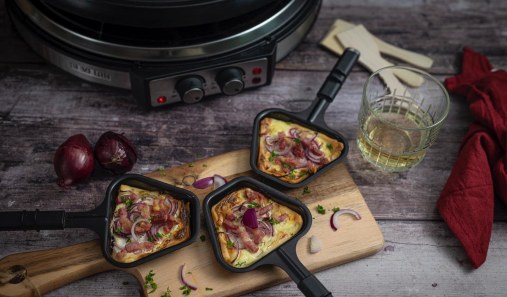 Everyone together at the table
Good food brings people together. Are you having trouble keeping your family at the table? One is eating on a couch in front of the TV, the other one is looking at his mobile... With a raclette grill or table grill, this is not going to happen. You bring the plates to the table and everyone "cooks" dinner for themselves and, of course, looks after his own culinary creation. And you finally have the possibility to talk to them! :-)
I will be better
Small steps make big changes. Most resolutions don't even last until the end of January. But small changes can do magic with minimal effort.
I will start by sorting out pantry and kitchen
Are you tripping over bags for sorting waste? Don't know where to put your dirty laundry? The home organization simplifies life and significantly increases the chances of involving the whole family in keeping things in order.
See you in the new year
Nothing can improve your life quality more than a sharp knife (well, in the kitchen of course). It saves time and nerves and, paradoxically, is also much safer. All you need is a set of knives and a knife sharpener. Or spoil yourself and finally get the knives you've always wanted. They will last a lifetime.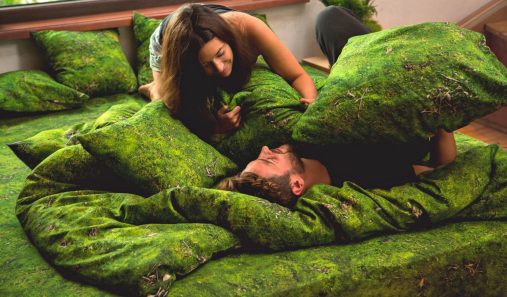 I will sleep better
Quality sleep is crucial for our physical and psychological well-being. And do you know that if you don't sleep well, you have no chance of losing weight, no matter how much you starve and exercise? Spending more time in bed is probably the best thing you can do for yourself in the new year. :-)