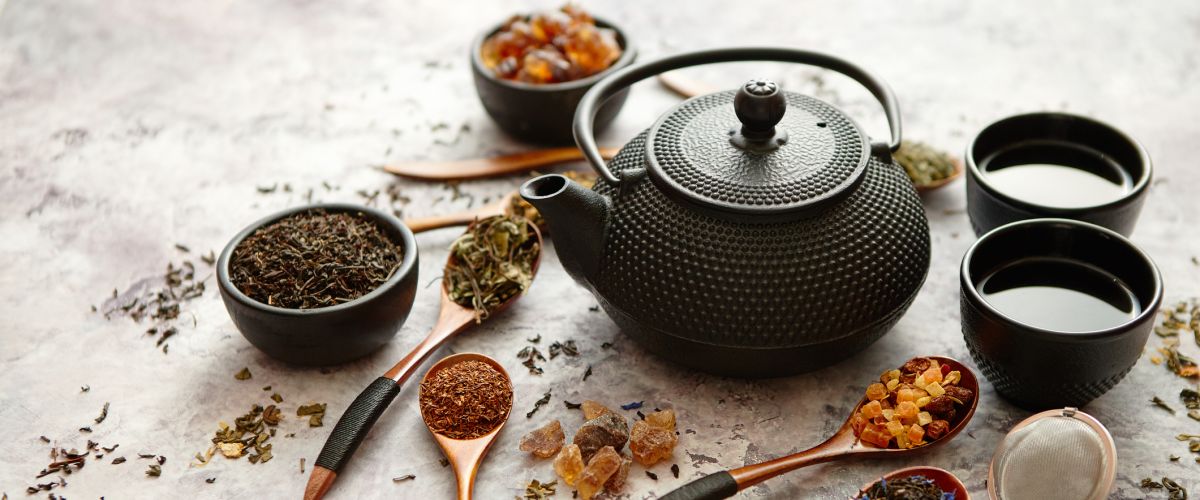 A practical guide for every lover of a good cup of tea
Are you a tea lover who loves to cuddle up with a good book and a perfect cup? Do you enjoy the slow-life approach when it comes to everyday routines and making tea is your private, sacred ritual? Or maybe you are looking for a gift for a serious tea connoisseur.
Read our guide on tea making and serving. See how to make a satisfying cup of tea and how to brew it like a tea expert. Choose from a wide selection of reliable kettles, stylish cups and mugs, designer teapots and handy tea infusers. Make your tea and surprise your guests with an aromatic spectacle, with practical and beautiful tea accessories from Kulina.
What will you find in this shopping guide?
1/ Boiling water. It's not that simple!
2/ Types of tea and tea selection.
3/ Choosing the perfect teapot.
4/ The beauty of the brewing process and how to enjoy it
5/ Tea for one. How to make a perfect cup of tea just for you?
6/ A cup or a mug? That is the question!
7/ The art of serving tea.
8/ Keeping your tea hot for longer.
9/ Taking your tea on the go!
10/ Tea gadgets for those who don't take their cup of tea too seriously!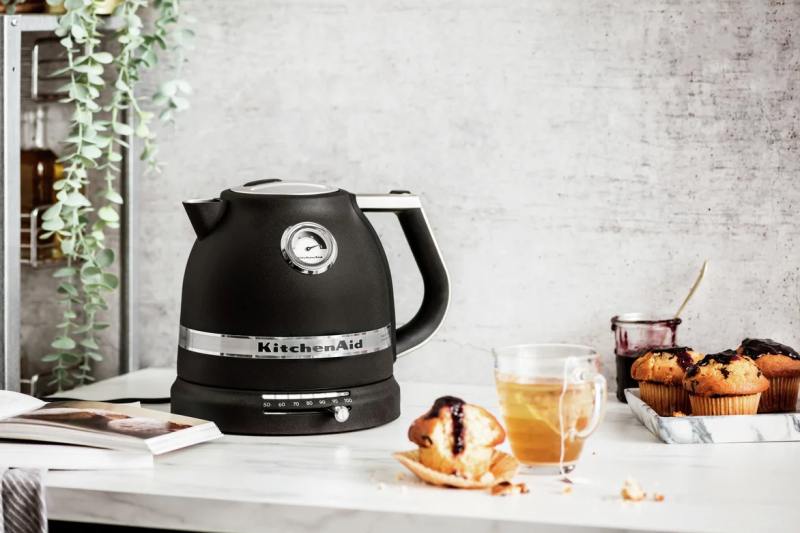 1/ Boiling water
What's the best temperature for your favourite cup of tea? Which kettle should you buy?
Take the kettle and bring the water to a boil. This may seem simple but there are certain rules to follow if we want to brew a satisfying cup of tea.
First of all - boil only the amount of water that you need and this is not only about energy and money saving. In order to get the best flavour out of the tea, the water needs to contain oxygen, which is reduced if the water is boiled more than once. Water that's boiled again and again can also absorb flavours from the air around it.
What type of water is the best to make tea?
Fill your kettle with cold (not hot) water… But not just any type of water! The differences are subtle and you will be able to feel it only if you drink fine tea, without sugar or any other additional ingredients. Better water can make good tea taste great and bad water can make high-quality tea taste sour. So what's the right type of water you should be using when making tea? It's neither mineral water nor distilled water. Water for your tea should have neutral pH and it should be freshly boiled. Ideally, it should be… fresh mountain stream water but let's get down to earth and if you don't have a mountain stream right outside your windows, filtered tap water will be the next best option.
What temperature should tea water be?
Second thing is to know the perfect brewing temperature of your favourite type of tea. The water temperature for black tea should be 90 to 98°C and for green tea around 80°C. For white tea, it's between 70 and 90°C, for Oolong about 90°C and Rooibos needs 100°C.
The question is not how to remember all these temperatures because you can always read the instructions on the pack, but how do we know if the temperature is right? One way is to wait… Wait for 2 minutes if you want the water to cool down to 90°C, wait for 4 if you want to brew green tea in around 80°C. Wait for… wait! It's too complicated Isn't it?
The easiest way to get water at the right temperature is to buy a temperature-controlled kettle (you will find these types of kettles offered by such brands as Smeg or KitchenAid) but it's up to you to decide whether you need it or not. If you drink mainly black tea, you probably don't need it but if you drink fruit, green or white teas, herbal infusions or if you have small kids and need to prepare lots of bottles of milk for them, you will for sure love the possibility of being able to set the right temperature.
When choosing the kettle for your kitchen, you need to decide what capacity is the best for you and your family, what style will best fit your kitchen and which material you prefer.
2/ Types of tea and tea selection. Get to know world-famous blends!
What are the main types of tea and when to drink them?
The main types of tea are black tea, green tea, white tea and Oolong tea. Black tea is obviously the most common but green tea has been recently gaining more and more popularity. If you are wondering when to have your tea you should ask yourself why do you need it.
If your energy level is lower in the morning or after meals and you want to increase it, you should have your tea 15 to 20 minutes after the meal. Tea does not only contain caffeine but it has also a positive impact on the digestive system. Therefore if you need to calm down or have sleeping problems you shouldn't drink tea in the afternoon and in the evening. Instead, you should have chamomile or other types of herbal tea.
Of course, the amount of caffeine in your tea depends also on the type of tea and on how long you steep it. For example, English breakfast tea has more caffeine than Earl Grey because of the type of tea leaves used. And when it comes to tea leaves…
Is loose tea better than tea bags? Which tea in tea bags should you choose?
Definitely yes! Tea bags and loose tea is like fast food vs fine dining. Tea bags in most cases contain tea dust whereas loose tea is made from whole leaves. Small grades of tea like dust and fannings give the essential oils which are responsible for flavour and aroma more opportunity to evaporate. Therefore, if you want to enjoy the real taste of tea, it's always better to brew whole leaves.
The lower quality of tea made with tea bags results also from the fact that the infusion is limited by the size of the tea bag. Even if you put whole-leaf tea into a tiny tea bag it won't have the possibility to release its aroma and for many decades tea manufacturers have been adapting tea (its structure) to the size of the tea bag, which is a mistake because if you put high-quality loose tea into a bigger tea bag – tea pouches, tea socks or pyramid-shaped bags, you will get much better taste. And this – the size of the bag - is one of the factors to consider when choosing tea in bags.
Of course, you can match your tea not only to the time of the day but also to the time of the year, the weather or the season. Treat yourself with ice tea when it's hot outside or with some winter, spiced tea during winter and Christmas time.
Kulina tip
If you are looking for a nice blend made from high-quality tea leaves, check the wide variety of loose black, green, white and fruit teas that we have in the offer - CHOOSE LOOSE TEA.
If you are looking for great taste but without the need to go through the whole process of brewing loose leaf tea, choose tea in pyramid-bags by Kusmi - GO FOR PYRAMID-BAGS.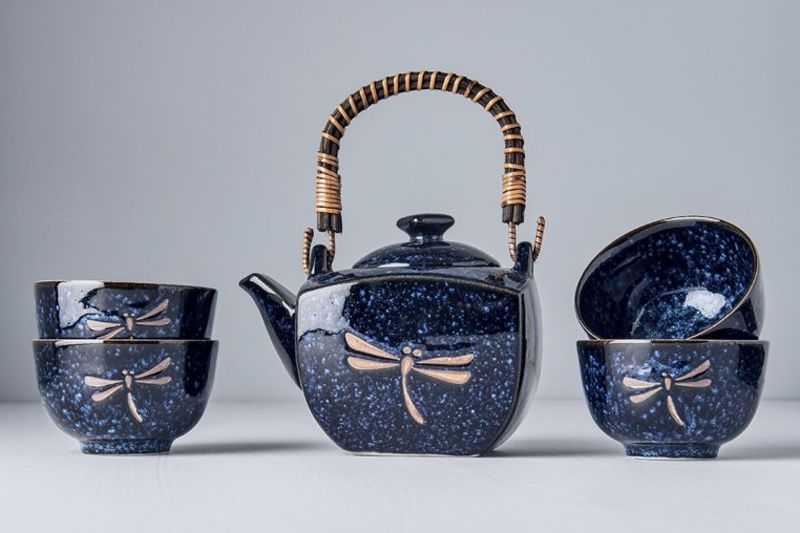 3/ Choosing the perfect teapot
If you are a tea connoisseur or if you want to switch to loose-leaf tea and brew your tea according to tea ritual, the first thing you should buy – apart from the tea – is a teapot. Teapots are usually equipped with tea strainers which will let you brew your tea directly in the teapot and serve it straight to the table. Choose your teapot so that its size matches the size of your family and the style of your interior.
You can choose between ceramic, porcelain, stoneware, cast iron, steel or glass teapots in different shapes and colours. China teapots are considered to be the most traditional and are usually used in Japanese and English tea rituals. Some of the teapots have non-drip spouts and lids shaped in a way they can serve as saucers for the strainers. Some can be put on the stovetop to keep tea hot for longer and some come with a matching teapot warmer.
Remember to warm your teapot with a bit of hot water before brewing your tea to avoid temperature shock. Do not steep your tea too long. The optimum infusion time is 3-4 minutes but it may be different for different types and blends so always check the brewing time on the pack. If you steep the tea for too long it results in more tannins being released into your cup, which makes tea taste bitter, which is true, especially for black tea.
4/ The beauty of the brewing process and how to enjoy it
Watching the infusion getting gold, darker and more intensive second after second, is an extremely satisfying and relaxing experience. But you can only enjoy it if you have the right tools. And – surprise, surprise – you will find them in Kulina!
For those who enjoy the moment, who practice mindfulness or simply love the sight of how the tea is releasing its aromas, we have teapots made of transparent glass which will not only let you enjoy the aroma of your favourite tea blend but that will also provide your guests with a real spectacle.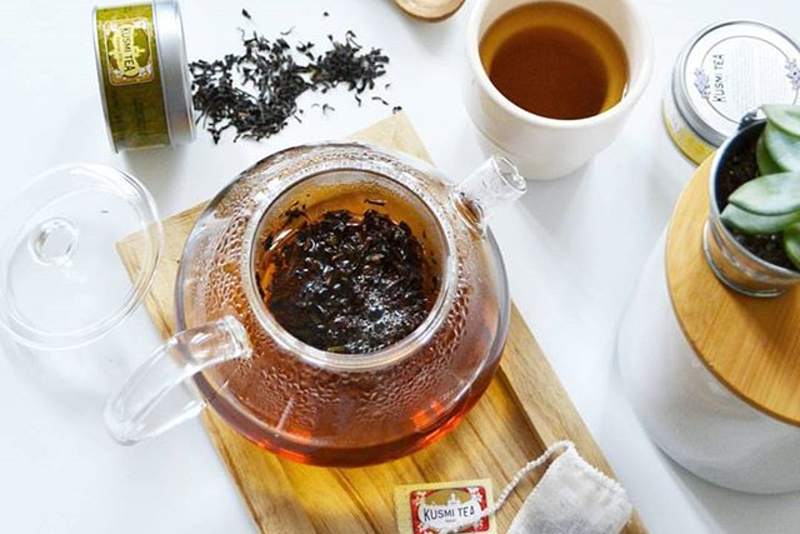 One of the brands that specialise in glass teapots is Viva Scandinavia. This tea-centric brand founded in Denmark in 2010, offers beautifully designed tea accessories for all tea lovers. With the mission of inspiring the world to relax and feel better with the perfect tea experience, every single time you make tea, they offer modernised versions of traditional teapots, made of transparent, borosilicate glass. Clear walls let you enjoy the view in full.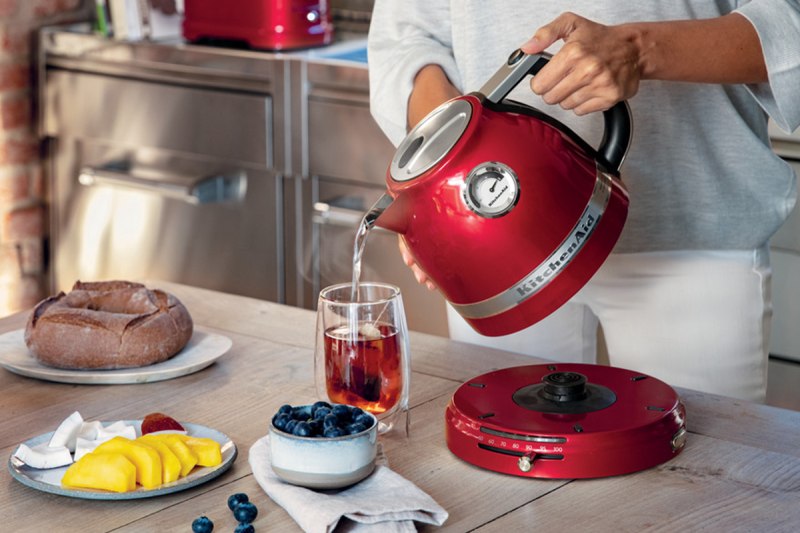 5/ Tea for one. How to make a perfect cup of tea just for you?
Sometimes you don't need a whole, generous teapot of hot tea. Sometimes all you need is to wrap yourself up on a sofa with a mug of fine tea. Just on your own. Do you have to give up on the ritual of brewing a perfect cup of tea just because there is only you who is going to celebrate it?! Of course not.
In Kulina, we have three perfect solutions for single tea lovers!
a small (500 ml max), one-person teapot - actually, tea experts claim this is the only proper way to prepare tea so don't worry you will look snobby. This is the way every queen would do it, right?! :-)
a tea infuser - getting a stylish tea infuser that can be used either with a mug or with a cup (depending on its size and shape) is a simple and very practical solution for loose-leaf tea lovers. You can choose from tea strainers made of stainless steel or silicone, with simple or surprising shapes and designs.
a mug equipped with a tea strainer - an infuser mug is another solution for great tea lovers. These kinds of mugs are also equipped with lids that help in brewing but can also serve as saucers for the strainer when your tea is ready. Just like tea infusers, infuser mugs can be used not only for tea but also for herbal infusions
6/ A cup or a mug? That is a question!
Once your tea is brewed, you can serve it and here comes another question – should you choose a cup or a mug? Although tea snobs would not even glance at a ceramic cup, it's completely up to you. It's your tea and you can have it as you like but if you want to serve tea during special occasions you may want to buy yourself a nice set of elegant modern or classic teacups.
Teacups come in different shapes and sizes (depending on the country and manufacturers) but one can say that a standard teacup holds about 160 ml – 250 ml. When talking about classic teacups we usually think about a bowl-shaped teacup with a narrow bottom and wider top but modern brands offer different shapes that will satisfy the needs and tastes of all customers – whether you are a fan of minimalism or Scandinavian style. Teacups usually come with saucers which protect your tabletops and add elegance to your afternoon tea.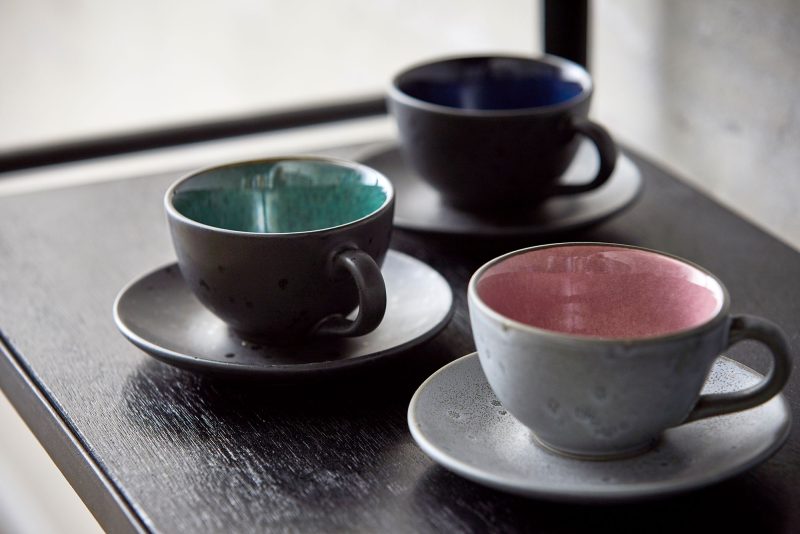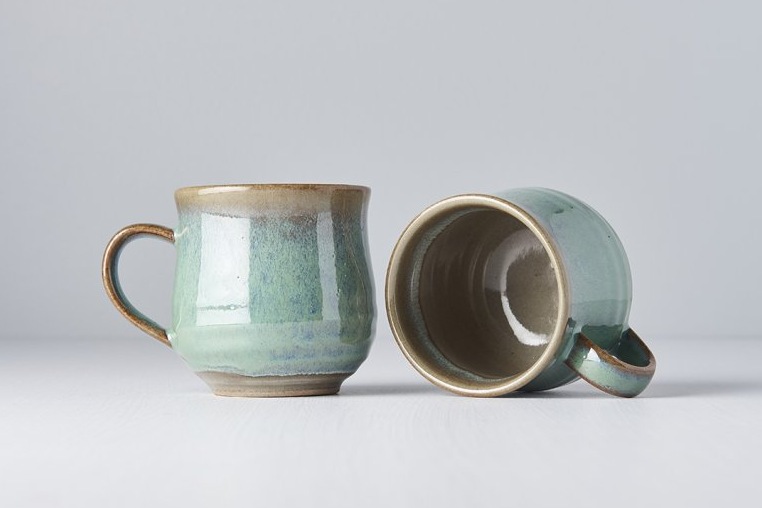 Mugs, on the other hand, may be less elegant but they have huge advantages over standard teacups:
they come in different sizes and shapes that can easily meet your personal preferences and will fit your hands perfectly
you can have a set of mugs in the same colour or choose different colours for each family member and a joyful, modern table setting
mugs are less formal and you can use them all they long
mugs are much more universal
you can use them for tea, coffee, water, cocoa, hot chocolate, mulled wine and much more beverages
mugs are often stackable and take up less space in your cupboards than cups with saucers
mugs are often decorated with seasonal motifs, modern prints or iconic characters such as Moomins so you can bring it as a gift for almost every occasion
And last but not least… There are never too many mugs in the kitchen, right?!
7/ The art of serving tea. What tea accessories do you need to serve your tea like royals?
So, your tea is ready. You have made it in a teapot, you have nice teacups or a stylish mug. What else do you need?
A milk jug and a sugar bowl – possibly in a set – are another must-have when serving tea. A drop of milk is needed to moderate the strength of English Breakfast tea and you will need your milk jug also when serving coffee. Both sugar bowls and creamers are also available in modernised versions, in stainless steel, clear glass or rustic-looking stoneware. You will easily match the style of these dishes to your interior, your taste or your table setting. And what would you do with sugar or milk if you didn't have a teaspoon? By the way… Did you know that you should stir your tea back and forth and never ever in a circular motion? That's right, you have probably been wrong your whole life!
Tip from The Queen
"Sip from the cup, never slurp, and for God's sake, never ever leave the spoon in the cup!"
8/ Keeping your tea hot for longer – vacuum flasks
Vacuum jugs can keep your tea hot for hours thanks to their insulating properties, double walls and smart caps. Modern vacuum jugs are also very stylish and elegant and can be a great decoration for your dining table during breakfast or lunch. They are also loved by all who work from home as they let you enjoy your tea for hours without the need of going to the kitchen all the time. It's no surprise that the brands specialising in vacuum jugs come mostly from Scandinavia. Their designers know how important it is to have a cup of hot tea next to you all the time and they also know how to make a design that adds a 'hygge' factor to your interior.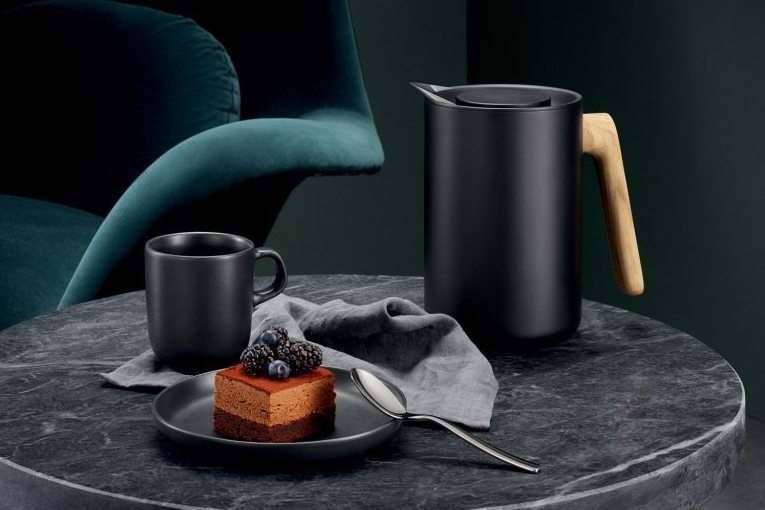 What's the best temperature for drinking tea?
Tea experts say that the key to the best-tasting brew is to let it sit for 6 minutes before you actually drink your tea. Why 6 and not 10 for example? Allowing your tea to rest for some time (just as you allow a steak to rest before you cut it) lets it cool down to 60° which seems to be the optimum temperature for the flavours to flow. However, if you leave your tea for ten minutes for example, you will miss the moment and when the temperature drops below 45° it won't taste as it should. That's why it's important not to let your tea get too cold.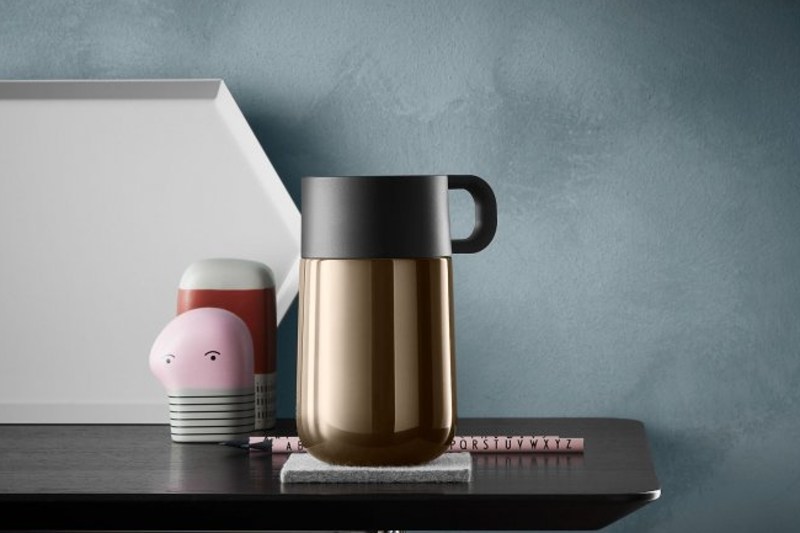 9/ Taking your tea on the go!
If you are a real tea lover you don't want to go anywhere without your tea, especially if it's autumn or winter morning and you are stuck in a traffic jam on your way to work. But a nice thermal cup or a stylish travel mug may be a great accessory to be taken on any kind of travel, a picnic or on a mountain hike.
How to choose your thermal cup or a travel mug?
make sure it doesn't leak. You don't want your tea or coffee to be spilt all over the stuff that you have in your bag or backpack, do you?
check its insulating properties, if it's made of stainless steel or if it has double walls, how long will it keep your tea hot and your cold water cool
decide what kind of opening will be the best for you. Do you prefer to unscrew it or just click it? Being able to operate your mug with one hand may be useful if you are in a car or on a hike
take a closer look at the way you will carry the mug. Will you hold it in your hand, keep it in a bag or maybe you prefer to attach it to your backpack by using a practical loop? Choose the kind of thermal cup that will best meet your routines and needs
and last but not least, choose a travel mug that you like, that has the style that you prefer, that has the colour that will match your jacket or bag. It's important as you will probably use it for years!
10/ Tea gadgets for those who don't take their cup of tea too seriously!
If you like to surround yourself with playful gadgets or if you are looking for a small gift for a tea lover, you will be delighted to see the wide selection of tea-related gadgets and accessories. Among them, you will find funny and stylish tea infusers, teapot warmers, tea boxes and tea hourglasses that will help you make sure you don't steep your tea for too long. These gadgets for making tea will also make great gifts, especially if you match them with one of our premium tea manufacturers' blends.